"A 2 horsepower is indestructible. Frankly, I don't think there's anything more enjoyable and fun to drive than a 2 horsepower. An enthusiast
Provence, and more particularly the Aigues region (land of water and springs), offers a multitude of natural and historical wonders.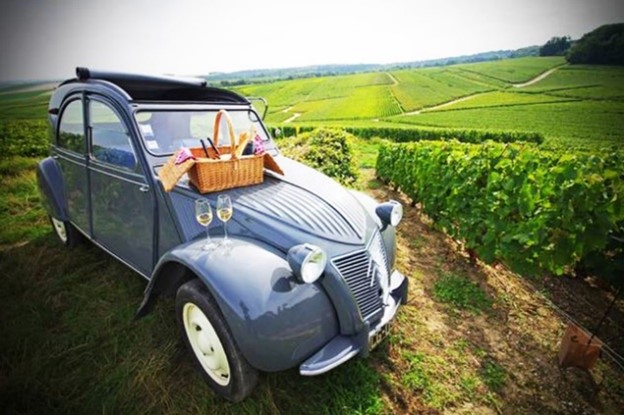 Driving through these places in a 2CV is a crazy idea but so ideal to discover the treasures of this hinterland as if you were in the wings of a fairy show.
For one week, you will become the driver of the week on board this famous vintage car.
Live a fantastic cruise and drive along the most beautiful roads of the wild, authentic and unspoiled Provence in the heart of the Luberon.
Take part in treasure hunts and surprise yourself by unlocking riddles and mystery stages that will spice up your days and reveal typical and historical places in a fun and amusing way.
You will not escape the inevitable walk in the vineyards and the tasting of various wines and Provencal products in atypical and excellent places.
Surprises and gifts will appear throughout the trip to make this "souvenir" rally an experience frozen in time.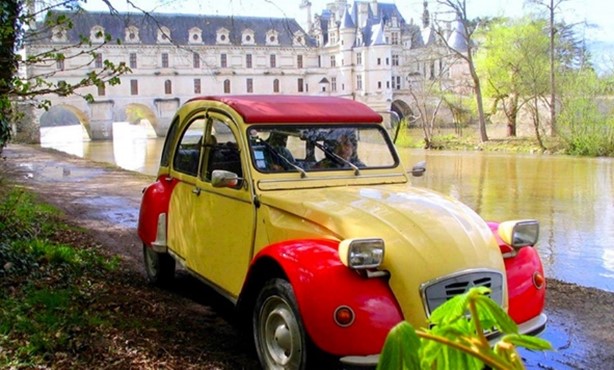 One thing is sure, you will not see the region in the same way anymore!
"A 2CV always gives out laughter, good humor and shared joy.
The program of this stay :
Fun and tourist program
Scavenger hunt (old-fashioned road map, riddles...)
Circuits on bucolic roads away from the main traffic
Discovery of the "Colorado provençal
Discovery and visit of the historical place "château du Sud-Luberon" in Lourmarin
Visit of the local and typical market of Lourmarin
Relaxing" walk in the vineyards in a 2CV
Oenological tastings in an excellent domain with various workshops ("chocolates and wines, blind tastings...)
Tasting of typical Provencal products
Stroll to discover the olive oil and oleological tasting
Afternoon petanque activity with its aperitif palette
Gourmet picnics or restorations in small welcoming and typical places at lunch time (according to the activities of the day)
Take advantage of a half-day free/rest during the week to recharge your batteries